We welcome to participants and viewers who are coming to attend trade fairs, Expo mart and exhibition held at Pragati maidan in New Delhi, Noida, Greater Noida, Faridabad . If you are a visitor or exhibitor then accommodation has easy access to all these places. For map and other location related matters you can directly see the location map in location section.
Today internationally India is coming up as a sourcing and manufacturing market. There are a lot of event taking place in different parts of its India. National Capital Delhi and its NCR (National Capital Regions) hold many fairs and there are lot of participating visitors and exhibitors. We have all business facilities like Fax, Phone calling service, Printer to print, Internet both Wi-Fi and you can even use the computer etc.
We are a favorite choice among those travelers who are on a look out for a truly budget hotel in New Delhi owing to the cost-effective services we provide to our customers. We believe in providing quality and service at the most reasonable rates; this has been the main reason why most visitors are opting us for their stay in the city. While keeping our tariff structure at the minimal level, we do not compromise on the quality of services. Our location offering greater accessibility to prime commercial centers of the city is another attraction for international tourists. Whether you are a leisure traveler or a businessman, we are the best option for budget hotel in Jangpura, New Delhi.
Situated in the VIP area of Jangpura, the heart of posh South Delhi. Having distinct locational advantage of being in the commercial hub of South Delhi and having easy access to all major business centers, shopping malls, trade fair grounds, NOIDA & all prominent hospitals like Escorts, Apollo & AIIMS.
Some of the popular trade fair grounds
Pragati Maidan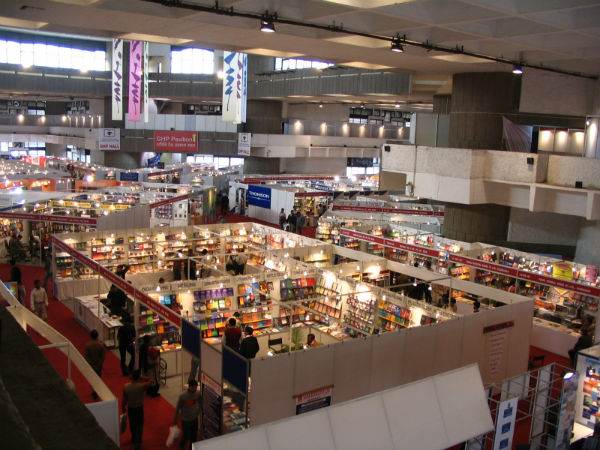 Pragati Maidan
Pragati Maidan - It takes 10 min to reach this exhibition center via car and road transport or Metro. Some of the very popular fairs held at this place are India International Trade fair (IITF) organised by India trade promotion Council every year during the month of November. It is popular for all major trade shows in India some of them are Auto Expo, Delhi Book Fair, India Fashion Week, India Garment & Handicraft Fair, Silk Export Promotion Council etc. This trade fair ground is one of the oldest and one of Asia's biggest trade fair grounds.
Greater Noida Expo Mart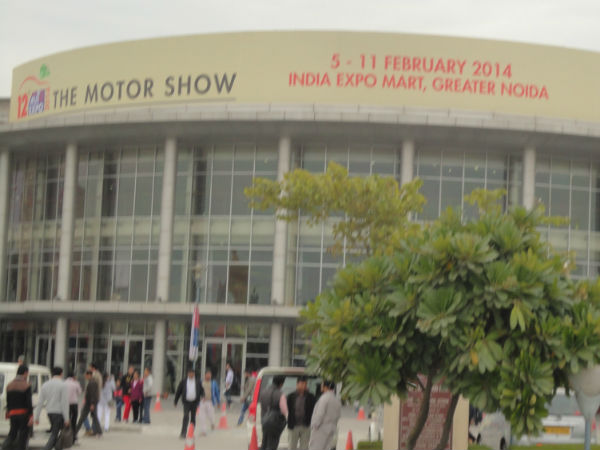 Greater Noida Expo Mart
Greater Noida Expo Mart (India Expo Center Greater Noida) - Easily Access through metro and direct Roadways through DND Flyway and Greater Noida Expressway. It takes 15 to 30 min from Our place as it is located in South Delhi. Greater Noida is coming up at next big IT hub near Delhi. We could arrange transportation to and from Expo center. Some of the major shows which are held over here are Indian handicraft & Gift Fair (Spring Fair & Autumn Fair), Indian house ware show , Indian Fashion Jewellery & Accessories Show, International Apparel Fabrics and accessories trade Fair India.
Noida Expo Mart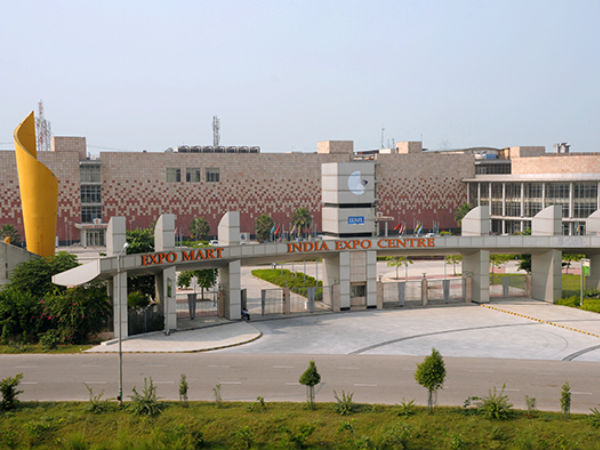 Noida Expo Mart
Noida Expo Mart - Expocentre Noida is the latest addition to the venues of NCR Delhi with state of the art facilities for hosting International Conferences, conventions, business meets, exhibitions etc. It is also very close it is located at distance of 15 kms. It takes 15 to 25 min to reach there. Well connected via roadways.